Larry Toller is the pastor at Chapel of the South Fork, South Fork, Colorado. He has served in pastoral positions in Arkansas, Illinois, Kentucky, Oklahoma and Texas. Prior to coming to Illinois in 2000, he was a policy adviser on staff with former Arkansas Governor Mike Huckabee. He has also served in business administration positions at the Arkansas Baptist Children's Home, Monticello, Arkansas, and Southwestern Baptist Theological Seminary in Fort Worth, Texas.
Books by Larry Toller:
My Your Story His Story
Foreword by Governor Mike Huckabee
Quit Talking: A Speech Fasting Experience
Living & Dying
The StoryTeller: Genesis
The StoryTeller: The Year of the Bible Vol. 1-4
AweGust Prayer: A 31 Day Walk with God
Be The Love Light Life
My Collection: Poetry Prints
The Bible in 3500 Words

Children's Books
The Original Story of the Little Pigs
Lucy and Opie's Grand Adventure
Three Book Abraham Lincoln
Commemorative Set
Walking with Abraham,
Comforting a Nation, and
Funny Man Abraham
www.LarryToller.com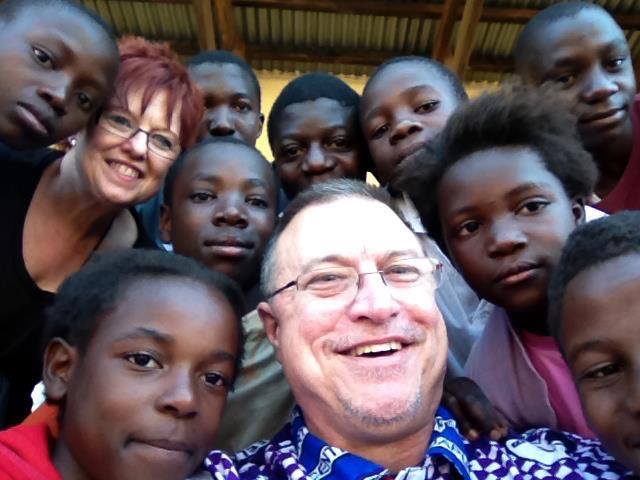 Pastor Larry Toller, Wife Kenett and the Children of African Vision of Hope
Chapel Pastoral Staff:
(L to R) Youth Pastor,
Young Adult Pastor,
Senior Adult Pastor,
Senior Pastor (seated),
Administrative Pastor.